We have now reached a stage where gamers have been able to enjoy two massive open world games with GTA V and Watch Dogs this year. The debate on which game is better though is still going on and now there has been a strong support behind Watch Dogs being better than GTA V in at least one core area.
While GTA V may feature better graphics than Watch Dogs when PS4, Xbox One and PC versions arrive, we have wanted to point you in the direction of recent suggestion that Watch Dogs is better than GTA V in terms of shooting mechanics.
If you have played both games, you may have noticed for yourself that Watch Dogs features much more realistic shooting than GTA V. An animation which has been shared by the guys over at Kotaku gives you a good example of what we mean.
Check out the level of detail when shooting, compared to the same animation on GTA V – Ubisoft has clearly spent longer on polishing up this area and at the moment, Ubisoft are out on top.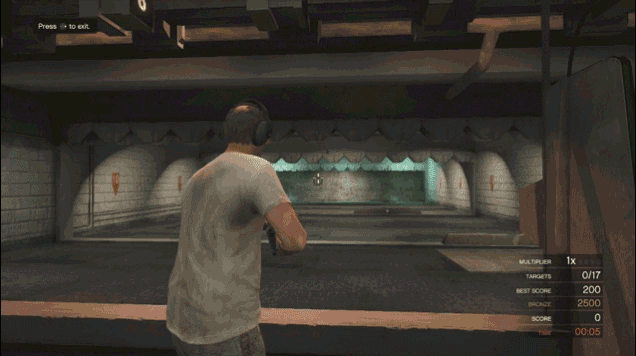 One of the complaints about the shooting in GTA V, is that it relies heavily on auto-aim, while the shooting system in Watch Dogs is a lot more smooth and more dependant on user's skills.
It appears that other players agree, with some even going as far to say that Watch Dogs is better than GTA V overall as well, which some of you may feel is debatable.
WatchDogs Is Better Than GTA V

— #Manifesto# (@RappingForDC) June 19, 2014
Watch Dogs better than GTA V

— GO USA (@BasedChasen) June 6, 2014
Watchdogs completed 🙊 what a game think it might be better than GTA V big statement but I think it is

— Courtney Harris ♎️ (@CMHarris27) June 20, 2014
If you have had the luxury of playing through both games, which game do you think is better and why? We've also heard a lot of feedback on how Ubisoft has implemented driving better than Rockstar, but again many of you may feel the opposite on this.
Would you agree that Watch Dogs is superior for shooting? Give us your thoughts below.
*Identifying Monetised Links - outgoing links that we monetise are marked with an '*' symbol.