Spider-Man is the game that all PS4 owners can't wait to play in 2018. Now Sony and Insomniac Games has added to the excitement factor even more by releasing a new SpiderMan PS4 trailer which now gives us an updated look at the villains list so far.
We knew from previous footage of the game that one of the main villains in Spider-Man will be Mister Negative.
Thanks to a new trailer though released at Paris Games Week 2017, we now know that there will also be another three villains confirmed as well in what looks to be a very deep story mode that will keep fans glued for hours.
Above is a new look at Mister Negative, but you'll also be pleased to see that Norman Osbourne will be in the game as well – also known as the Green Goblin.
On top of that, we're going to be getting more classic villains as well, with Wilson Fisk aka The Kingpin part of the story mode as well as a new look for Shocker who you may have noticed in the latest Spider-Man Homecoming movie as well.
This now brings us up to four villains confirmed so far and obviously this is just the start as we have a feeling that there will be a lot more to come.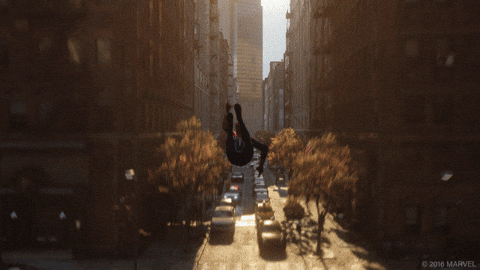 Is this your most anticipated game of 2018 so far? Let us know what other Spider-Man villains you want to see in this game!
*Identifying Monetised Links - outgoing links that we monetise are marked with an '*' symbol.