There are growing concerns that a number of Samsung S9 and S9+ handsets are suffering from touchscreen problems relating to what has been described as 'dead spots'.
Users have been complaining on various messaging boards including the official Samsung forums and also on Reddit, where one user has provided evidence of the issue at hand.
Take a look at the GIF below which shows the touchscreen not recognising keypad input for the letters E,R and T.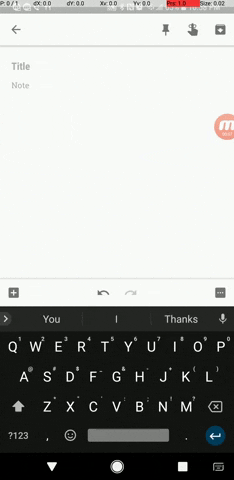 It looks like Samsung are taking this matter seriously, as the company has already released a statement to Engadget which you can see in full below:
"At Samsung, customer satisfaction is core to our business and we aim to deliver the best possible experience. We are looking into a limited number of reports of Galaxy S9/S9+ touchscreen responsiveness issues. We are working with affected customers and investigating."
There could be a temporary workaround to this problem by factory resetting your device or adjusting the sensitivity, but others have said that the methods do not work for them and the problem continues.
It's good to see Samsung reacting so fast to this, so let us know if you think you have discovered Galaxy S9 or S9+ touchscreen dead spots on your device and we'll keep you updated on this.
*Identifying Monetised Links - outgoing links that we monetise are marked with an '*' symbol, or (AD). Also, prices and information correct at publish time and date.