There is a big talking point at the moment, with the notch on the upcoming iPhone X. Apple has obviously made a big deal about the edge to edge display on their new phone, but everyone appears to be only talking about the iPhone X Notch which will protrude along the top edge of the display and obscure that screen ever so slightly.
The iPhone X Notch will be used to house all of the device's cameras and sensors, while the handy GIF below also shows you that it features extras such as a DOT projector, proximity sensor and the technology needed to power the new FaceID technology that will replace the physical home button on the iPhone X for the very first time.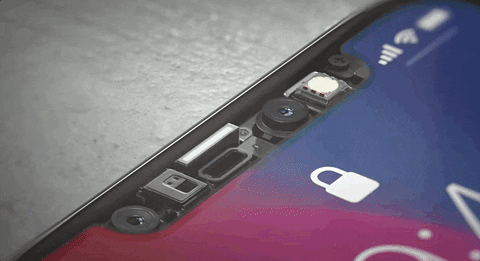 Such is the debate about the Notch though is that some Android fanatics have even gone to the level of trying to replicate it for Android users that want to see how it looks.
Believe it or not, there is actually an Android app available for download called 'XOutofX10' which transforms your home screen into one that is similar to the iPhone X Notch.
It has no other functions other than the visual Notch at the top, which will obviously block the view of some content featured in that area – a problem Apple and millions of developers will have to overcome when the iPhone X is out later this year.
Have you downloaded this app on Android just to try it out? Let us know what you think of this crazy idea.
*Identifying Monetised Links - outgoing links that we monetise are marked with an '*' symbol.